Star Micronics - ZipChart Corporate Partners

The History of Star Micronics America

Over the past three decades, Star Micronics America has established itself as a leading supplier of small printers, audio components, high-precision machine tools, and precision parts to the American market and established itself as one of the most innovative companies in its target industries.
"Star Micronics America was established in 1976 tobring the innovation of our parent company to the United States. Over the course of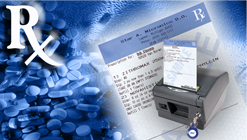 the past 30 years, we have established ourselves as one of the leading Point of Sale (POS) printer companies in America, providing customers with truly innovative products that address the needs of the POS market. Also, we have enjoyed strong growth by developing superior audio components for the automotive, communications, and medical markets," said Takayuki 'Blues' Aoki, president of Star Micronics America.

Star Micronics America has grown from a single office in New York, NY to a national company with regional offices throughout the United States supporting its North American headquarters in Edison, NJ. The key to its growth is remaining committed to its core values - providing exceptional customer service that complements a full-line of high quality innovative printers for the POS market as well as audio components.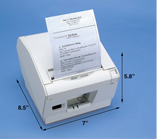 Click the RX printer image ( or here) for a detailed product specification sheet on the TSP800 RX printer.
Even with the ePrescribing innitiatives, there are instances when some of your patients will require or request a paper prescription. Make sure that your prescriptions are print using RX safety paper and that paper is safely stored in your office.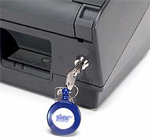 With the TSP800, which has a locking paper chamber as well as the ability to turn off the paper feed function, your prescription blanks are secure.